Interested in joining us?  Don't think twice.
We would love to have you.
Please reach out to one of our leaders below.
Adult Faith Formation & Evangelization
Extraordinary Ministers & Lectors
Knights of Columbus, Villa Mane Council #6342

Are you interested in becoming a member?

You may join on-line by clicking here: 
"Music is well said to be the speech of angels." —Thomas Carlyle

Come join the SEAS Music Ministry family.
Contact Judy for information on available opportunities to participate.

SEAS Parish Choir rehearses every Tuesday at 7 pm in church

Suite Inspiration rehearses every Thursday at 6:00 pm
"If you can't feed a hundred people, then just feed one."
St. Teresa of Calcutta
AED (Defibrillator) and FIRST AID KIT are in the Sacristy.

If you need to understand your medications following hospital discharge call Lefty Chang 609-335-5722.
Rite of Christian Initiation for Adults
The Social Action Office is open MONDAY and WEDNESDAY mornings only from 9:00 to 12:00 noon in the Parish Center (rear entrance). Other days this office is closed. 
If you know of someone in need, please contact us.

Loaves and Fishes   SO many people are serviced with food in our pantry at the Center or the food sent to Catholic Charities in Atlantic City.
Plates for Christ  Do you know how much these meals are appreciated? Sometimes these are the only home cooked meals that people have. Fill the containers with items from your dinner table. Store the containers in your freezer. You may put these containers in the shed in the back of the rectory or wait for a special curbside collection 
Children's Clothes are always needed.
Walkers and Wheelchairs are available for loan. 

Every act of kindness to others is an act of kindness to Christ


Saint Stephen was the first lay caregiver commissioned by the apostles.
Our Parish Stephen Ministry is a group of
parishioners willing to listen, encourage and help a fellow parishioner through difficult times in their lives. 
Youth & Young Family Ministry
Catechesis of the Good Shepherd – Our brand new atrium for children aged 3-6 years old is now ready to open. Classes will be held once a week on Sundays at 11:00 am. To learn more or to register your child, please contact Diane Keenan, 609-641-7043.

Playgroup – Our playgroup for children aged 6 and below, together with their caregiver, continues to meet on Tuesday mornings from 10:00 am-noon in Room 101 of the education wing.
Bob will use front of bulletin to update Going forward, each ministry will provide their picture and brief paragraph describing their ministry
Also add K of C, Choir, Prayer groups
See a List of Our Ministries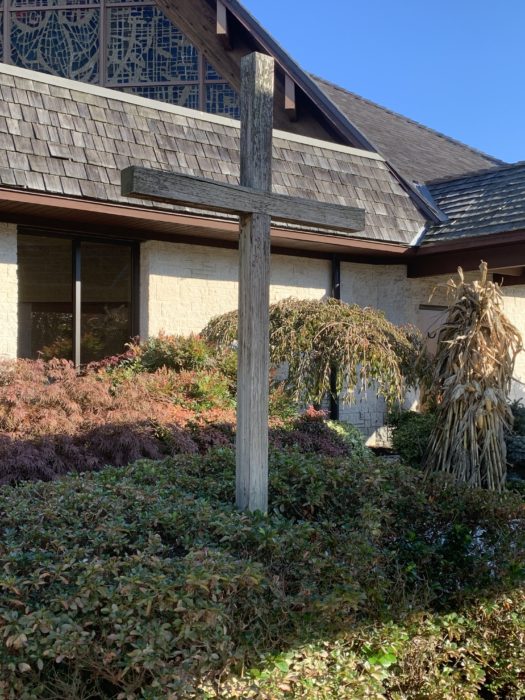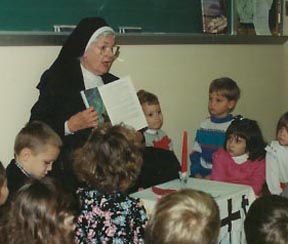 ABSECON MANOR
Staff/Eucharist Ministers 641-1480
ADULT FAITH FORMATION
Addie & Frank Blee 641-0272
ALTAR SERVERS
Lea Maravilla 334-5646
BAPTISM
Staff 641-1480
BUILDINGS
Ray Ring 652-0609
BULLETIN EDITOR
Joanne Messick 641-1480             
CHILDREN'S RELIGIOUS EDUCATION
Diane Keenan 641-7043
COMFORT MINISTRY
Kathie Walls 646-6125
COMMUNION CALLS (Homebound/Shut-Ins)
Priests, Deacons & Eucharistic Ministers 641-1480
COMMUNITY EVENTS/PUBLICITY
Carol Johnson 641-2573
EUCHARISTIC MINISTERS
Parish Office 641-1480
EVANGELIZATION
Dr. Frank Blee 641-0272
GREETERS
.
HOSPITALITY
Betty Jane Kane 641-1782
KNIGHTS OF COLUMBUS
John DeRitis 641-4580
LECTORS
Gail Zona 641-1986
LITURGY
Addie Blee 641-0272
MUSIC MINISTRY Judy Transue 748-1583
PARISH COUNCIL
Ray Ring, President 652-0609
Greg Seher, Vice-President 703-2197
PARISH SECRETARY
Marge Quigley 641-1480
RCIA (Rite of Christian Initiation for Adults)
Bernie Garbowski 641-5372
RELIGIOUS ARTICLES
Toni Hendricks 641-7043
SECULAR FRANCISCANS
Vicky Campbell 266-1196
SOCIAL ACTION
Mary Graziano 272-1906
SUITE INSPIRATION
Matt Custer 641-7244
USHERS
John DeRitis 641-4580
VOCATIONS
Deacon Bill & Connie Peters 652-0766
WOMEN'S MINISTRY
Laura Eger 652-2872